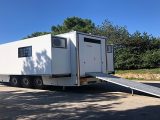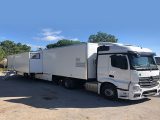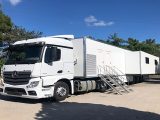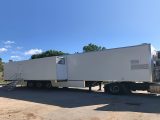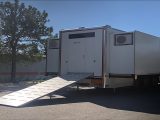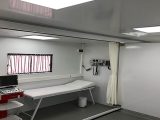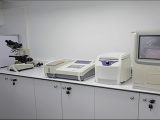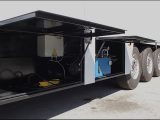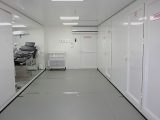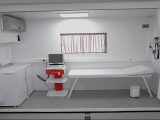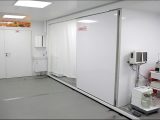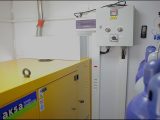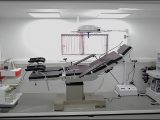 Mobile Hospital
3-2 axles, 10500 - 13500mm trailer, special manufacturing of Project
Axles with air suspansion system.
We will manufacturing according to tender request
Body constructions will be manufactured NPU140 box profile
Floor 90mm sandvich panel with steel construction.
Floor 22 mm marine type plywood and anti bacterial pvc
Side walls 55 mm panel system, inner and outside 2,5mm CTP isolation
42 kg/m3 polyurethane or DOW
Outside corners anodized aluminium profile
Left and right parking lamp
100 lt clean - grey water tanks
Hydraulic system installation (4 pcs side, 4 pcs floor fixing).
Hydraulic patient stretcher ramp system
Body side panels complate aluminium composite covering
Floor inner side aluminum composite covering
5 Pieces Outdoor Led Lamps
6 pieces air conditioning unit
Fire resistant cables and materials
220V harici enerji giriş fişi ve 20m bağlantı kablosu.
After-Sale Services
Get in contact with Kademe sales department to find the best deal.
Brochure
See all Kademe products and their details in this brochure.