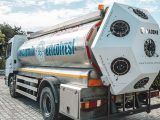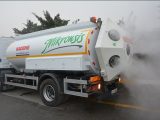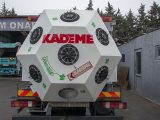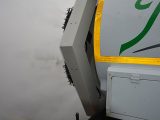 Disinfection And Sanitation Attachment
Su deposu bulunan ve en az 200 kg ağırlığı taşıyabilecek 24 volt akü ile çalışan araçlara monte edilebilen Kademe MikronSis Dezenfeksiyon ve Sterilizasyon ekipmanı. Sistem; Benzinli motor, Pompa, Fanlı Mikron sisleme aparatı parçalarından oluşmaktadır.
Sistem su deposundan aldığı dezenfektanlı suyu pompa vasıtasıyla mikron nozullara ulaştırıyor, burada pulverize olan su sis haline gelerek fanlar vasıtasıyla en az 30 metre uzaklığa kadar itilmekte ve rüzgarında etkisi ile dış alandaki tüm nesnelere tutunarak dezenfekte edilmesini sağlanmaktadır. Ayrıca kötü kokular, sinek ve larva ile mücadele çalışmalarında kullanabileceğiniz bir aparattır.
Kullanılabilecek araçlar:
Su tankerleri ve arazözler
İtfaiye
Damperli kamyonlar ve kamyonetler (su deposu ilave edilerek)
Pick-up kamyonetler
After-Sale Services
Get in contact with Kademe sales department to find the best deal.
Brochure
See all Kademe products and their details in this brochure.